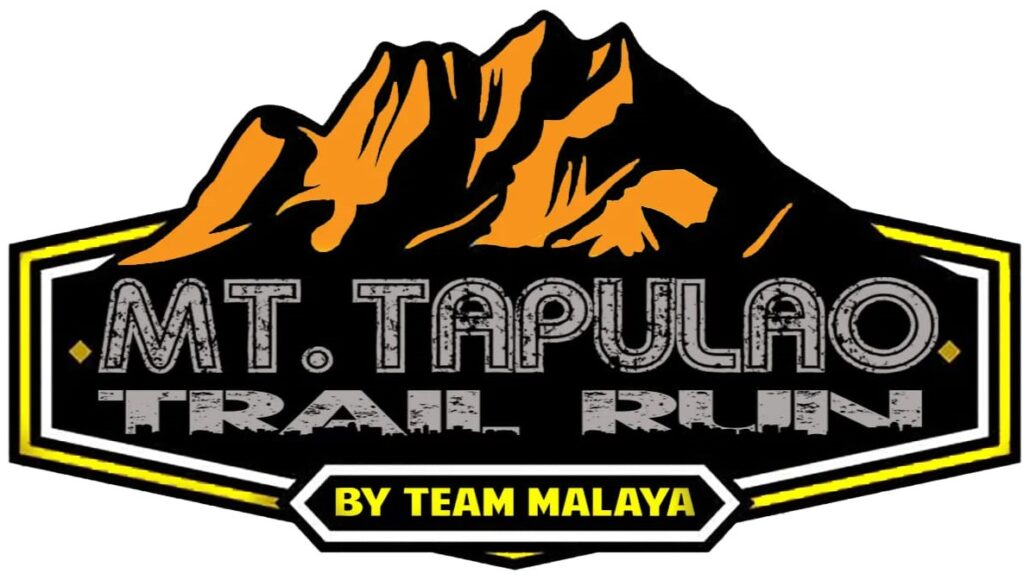 TAPULAO MOUNTAIN ULTRA TMU50


JULY 16, 2023




PALAUIG, ZAMBALES
Mount Tapulao (also known as High Peak) is one of the tallest mountain in the Zambales Mountain range and in the province of Zambales in the Philippines. The peak, which rise to an elevation of 2,037 metres (6,683 ft) above sea level, and it is located in the municipality of Palauig, Zambales. Its name is derived from the abundance of Sumatran Pine trees in the area, known in Zambal as tapolaw.
The mountain was once a site of a large-scale chromite mining operations.[1] The destruction of the beautiful natural scenery is visible in the mine pits on the summit as well as other related structures along the trail. The summit offers a 360-degree vista from where you can see the other Zambales mountains on the eastern side, Lingayen Gulf to the north, and on the western side, the Zambales lowlands and the South China Sea stretching to as far south as Pundaquit in San Antonio, Zambales.
HOW TO GET THERE:
Ride a bus from Metro Manila bound for Iba or Santa Cruz, Zambales (e.g. Victory Liner in Monumento, Caloocan; travel time is 5 – 6 hours). -From Iba Hire a tricycle to Dampay-Salaza which serves as the jump-off (travel time: 45 minutes to 1 hour).
21KM
1,800 Php - Early Registration :March 1,2023
2,000 Php -  Regular Registration :April 1,2023
2,500 Php - late Registration :May 1,2023
Inclusions:
Personalized Bib
Mountain ID Timing chip
Post Run Meal
Finishers Medal
50KM
2,500 Php - Early Registration :March 1,2023
3,000 Php - Regular Registration :April 1,2023
3,500 Php -  late Registration :May 15,2023
Inclusions:
Personalized Bib
Mountain ID Timing chip
Post Run Meal
Finishers Medal
Finishers Sleeves
MANDATORY REQUIREMENTS ----- NOTE: Pls check all the requirements/ mandatory. strictly for 50KM and 21KM
1. FIT TO RUN Medical Certificate
2. written waiver (to be given at the VENUE )
3. HEADLIGHT for 50KM and 21KM
4. Fully-charged mobile phone (save the RD's # 09665870757 please text/ call for Emergency purposes only)
5. Water carrier, bladder, bottles, with volume of at least 1000ml for 21kms and 2000ml for 50KM.
6.Please be reminded that the aid stations will not provide cups to protect the trail,just REFILL YOUR BOTTLES/ HYDRATION, and please DO NOT DRINK straight from the container!
6. Whistle for 21KM,50KM
7. Rain Jacket for 21KM,50KM
8. 2000 calories of food for those running the 50KM and1000 calories for 21KM
9. Basic First-Aid Kit.
10.Cash (support local stores)
RECOMMENDED EQUIPMENT But not mandatory
11.Sunglasses
12.Sunscreen
13.Calf Compression
14.Trekking poles
15.Hat / Scarf
16.Petroleum Jelly
17.Energy Gels
PROGRAMME 
SATURDAY (kit claiming and Orientation) 4:00 PM - 6:00 PM - Race Kit Distribution (Participants must observe social distancing and wear of facemask at all times) - ALL Participants are advised to attend the race briefing. -
All participants must claim their race kit personally (Present vALID ID/ vaccination card and proof of registration/OR screenshot of payments)
SUNDAY / RACE DAY
Race Briefing - 4:00 AM - Gun Start
4:00 PM - Final Cut-off
FINAL ORIENTATION BEFORE GUN START
NOTE: Complete mandatory equipment will be checked.(STARTINGLINE)
---
CUT OFF TIME
50KM 12 HRS COT Finish line 12hrs Total (4pm)
21KM 6 HRS COT Finish line 8hrs( 1pm)
PLEASE ACCOMPLISH FORM TO REGISTER
Please pay before registering, form requires proof payment.

Payment Options
GCASH Stephen Felices 09665870757